COVID-19: When in crisis, MASC Medical is here to help. For opportunities and staffing needs, click here
The Candidate Persona: 3 Steps to Hiring the Right Physician
A candidate persona, in case you're unfamiliar with them, are fictional representations of target customers used in marketing. With names like "Joe Buyer" or "Susie Customer," these characters are cobbled together through extensive market research and data culled from existing customer bases. Marketers use them to combine into one entity the habits, desires, and other myriad factors and patterns of their consumers. So what does this have to do with hiring the right physician? Plenty.
Hospitals and practices often make hiring choices by resume, education, and references. But none of those aspects clearly reflect whether a physician is a good fit for the organization. Figures show that organizations who suffer high turnover rates in healthcare are doomed to lose the equivalent of one years' salary for every employee they must replace.  Add to that the frustrations of human resources, the wasted time of board members, and the disruption to the medical teams themselves, adding some consideration of whether or not your new hire will have staying power is a good idea. According to Indeed.com, the leading causes of employee loss are neither salary nor benefits as most would guess but instead come as a result of incompatibility with an existing set of circumstances or other staff members – management in particular.
With a dearth of physician candidates to choose from, healthcare organizations are wise to formulate their own candidate persona, not for healthcare customers but for the staff who will care for them. Drawing from the successful processes of marketing practice, here are the 3 steps to hiring the right physician:
Step 1: Mine The Data You Have
You'll discover that you already have quite a bit of data to cull from.  Look at previous hiring patterns.  Did the physicians who didn't work out all come from an ad you placed on a social network?  Did the ones who succeeded come as a recruiter pick?  What information did the successful physician have about your organization before accepting the position?  Mining your own data is a key process in hiring the right physician and one of the most important elements of a physician candidate persona.  Again, look for those patterns you may not expect – i.e. all of your top performers were already in your area at the time of hire.
Step 2: Look At What You're Looking For
Take a look at those physicians in your organization who best reflect what you're looking for.  Identify who has demonstrated longevity in their position, who rates their job satisfaction at a high level, and who works best with other staff members.  Try to get as much detailed information as you can in every area related – or seemingly unrelated – to the position they hold.  What attracted that physician to your organization – in other words, what is their "motivation?" – is it an ideal, the location, or a flexible schedule?  And don't forget the more mundane information, like age and educational background, even preferred hobbies.  Whatever information you get (and more is better) may identify patterns.
Step 3: Create A Detailed Persona
Take absolutely every pattern you've identified and create your fictional ideal.  Flesh out the following basic elements: background, demographics, and identifiers.  While background and demographics are fairly simple matters once you've looked at your data (i.e. male, 40-50, married, lives in Cleveland), identifiers are the gold mine of the candidate persona. In culling data from your current successes, you've no doubt discovered some patterns you didn't wholly expect or could not have initially guessed.  An identifier could be a penchant for recreational softball or a preference for gluten-free food choices.  In many ways, identifiers can be the key to hiring the right physician.
So often we rely on old methods and are surprised when we get the same results. If your practice or hospital has a high turnover rate, you're bound to be investigating the causes within the workplace.  But as with any problem, the place to start is probably at the very beginning, with your initial choices in the hiring process.
MASC Medical looks at finding the right candidates from every angle, using a multi-disciplinary approach that goes beyond the usual vetting.  We look not only for the best candidate, but for the candidate that's best for you.  Let us help you with your candidate persona so you can start hiring -and keeping-the right physicians.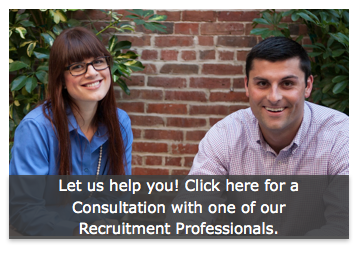 CONTACT US
One of our specialist will reach out to you.