COVID-19: When in crisis, MASC Medical is here to help. For opportunities and staffing needs, click here
Is Your Organization Prepared for a Healthcare IT Executive?
The field of Health Management changes constantly as it tries to keep up with advances in medicine, existing treatment options and ongoing patient care. At the forefront is what makes every medical institution viable in today's world as it struggles to serve the community and balance financial commitments. While reputable health care centers may be on top of their on-site medical technology system one moment, it is not uncommon to find their administrators desperately besieged by data breaches and security threats moments later.
Unlike in decades past, it is imperative that the fields of IT and Medicine are intricately intertwined. Proper IT management is all important for keeping up with the demands of medical documentation, pharmacology logs and patient care chronicles. The bottom line holds that physicians, physician extenders, staff members and patients are dependent on properly computerized records. With this in mind, it's no wonder that many medical centers find themselves hopelessly falling behind on a daily basis.
Is your Organization Ready for a Dedicated Healthcare IT Executive?
How does your medical facility implement digital and technical advances as needed? While your offices may be equipped with an experienced IT staff, can you rely on their skills during an emergency situation like a data breach or cyber threats launched from the outside world? If your managerial staff is able to handle your current IT workload, would they be able to function and lead others if your computer systems were to drastically upgrade or expand? If not, your medical organization is looking at a potentially disconnected IT system that will fail to deliver the best of Medical IT technology in a way that benefits patients and physicians.
Executive Management is Essential
A well trained Executive Manager or Healthcare IT Executive has the ability to take your current IT system and mold it on a bespoke level to transform with your health center's instinctive needs. This includes integrated IT systems that track patient medications, alert pharmacists to dangerous drug interactions and an unnecessarily high number of repeat prescriptions. IT technology adapted to the medical field is additionally able to assist hospital administrators in implementing the latest in safety standards and later guide them in ascertaining whether medical personnel are following them to the letter of the law.
Furthermore, linking IT technology with health care facilities has made it possible for home bound patients to connect in real-time with their physicians on a regular basis. When the situation calls for it, this same technology grants physicians the ability to connect with their peers to discuss difficult cases. Through digital portals, even the smallest medical center may be granted access to emerging medical research anywhere in the world.
Benefits of Hiring a Healthcare IT Executive for your Medical Facility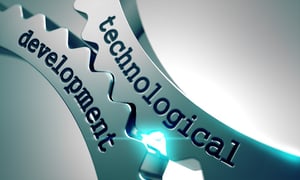 Trained IT professionals have the tools to take the baton in a variable plethora of ways so your computer systems never fail you, your employees or the patients that depend upon your services. IT professionals have the expertise to:
Make sure computerized records comply with all HIPAA (United States Heath
Insurance Portability and Accountability Act of 1996)
Make sure computerized records comply with Medicare and Medicaid regulations
Make sure digital documentation meet the needs of private insurance companies
Enforce data privacy components to meet patient and physician demands
Engineer hospital email systems to further communication between internal departments, external medical offices and off-site partners
Develop medication tracking routes between on-site and off-site pharmacy departments to obtain prescription drugs
Teach employee education classes so your medical and administrative workforce is comfortable in their use of on-site computer systems
Implement Computer Back-up Systems in the event of natural disasters (hurricanes, tornadoes, earthquakes etc.)
Organize and relocate computer systems in the event of fires, floods or structural damage
Streamline data collection and Cloud storage options with long-term capabilities
Make purchasing decisions on software systems that work for individual departments
Make purchasing decisions on hardware systems that can be expanded as needed
Make the Commitment to Cyber-Security Now
It is beyond essential for every health care organization to delve into the crime known as "Ransomware" before it is too late. Attacks by data thieves using Ransomware programs have surged in their occurrence and intensity in recent years. While your current IT staff has the ability to maintain your hardware and software systems, they are definitely not able to cope with threats to your cyber-security.
Cyber-crimes against hospitals usually arrive with little warning. It could be a letter or simple email asking for thousands of dollars before your computer systems and digital storage systems are destroyed. Would you know whether these demands were real or simply a prank? Could your current IT staff members ascertain how best to perform in the "nick of time" to back up your systems and avoid catastrophe?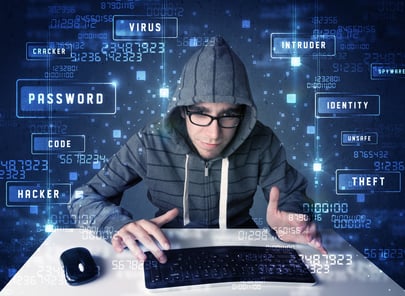 Unfortunately, these ransomware attacks have become increasingly complex and the demands of these cyber criminals have left many healthcare organizations with little room to negotiate. They find themselves literally held hostage to outsiders who can and will infect their entire computer system and all of their digitized records.
Hospitals both large and small have found no other options than to pay obscene amounts of money to cyber-criminals rather than lose their entire IT framework in a flash.
With an experienced IT force in place, your healthcare organization won't be as vulnerable to these attacks in the first place. Well-chosen IT specialists know how to encrypt files of all variety to make them more difficult to attack. They've also been trained to utilize the right tools to recover digital files should they be tampered with by forces unknown. As well, professionals in the healthcare technology field understand how to implement a response plan should your computer systems be under attack to mitigate any damage that has already occurred.
Work with an Experienced Healthcare IT Recruiter
An Executive IT Recruiter uses his or her unique expertise to partner with IT professionals who have been specially trained in the field of medical, data and digital technologies. These individuals directly submerge themselves to understand your organizational needs, ongoing computer systems and emerging technologies. Most importantly, a Healthcare IT Executive Recruiter is going to find IT professionals with a highly specialized skill set that your own Human Resources department rarely has access to.
How we Partner with You for Maximum Efficiency
At MASC Medical Recruitment Firm, we partner with healthcare organizations to find the very best staff members in every field. This not only includes those individuals experienced in medical IT technology, but individuals employed in more traditional roles such as dentists, physicians, physician assistants and nurse practitioners. Our recruiters additionally build relationships with specialists in each of these disciplines to deliver a full range of employees ready and willing to work.
We begin by having an initial consultation with our clients, carefully listening to their needs, current issues and employee expectations. By partnering with our clients, our recruiting team is able to develop a search profile to discover the right candidate for any given role. At this point, we begin the vetting process so only the most qualified potential employees are selected to further participate in the interview process.
Generally, the interview process begins with a telephone interview so we can get to know the candidate behind the resume. We then schedule an on-site interview so that we may speak at length with the candidate in person. Should we believe that we've found the right person for the position, we work to schedule as many interviews as you need to get to know this candidate better.
As we progress, our staff verifies all references, conducts background checks and evaluates every available source of information – so you don't have to use your own valuable time. When you feel we've "stuck gold" with a prospective employee, our recruiting team will make an offer on your behalf. This takes away the uncomfortable scenario of having to discuss professional titles, salary levels, company benefits and contract stipulations.
Compensation – The Uncomfortable Aspect of Hiring the Very Best in Any Field
At times, hospitals and health care centers need assistance on what professionals in medical technology deserve to be paid. Naturally there are budgetary constraints that prohibit these employees from being overpaid for their time, however sought after it may be. Conversely, to under compensate these highly trained professionals for the multiple university degrees they've earned and all-encompassing degree of knowledge they possess is a recipe for disaster.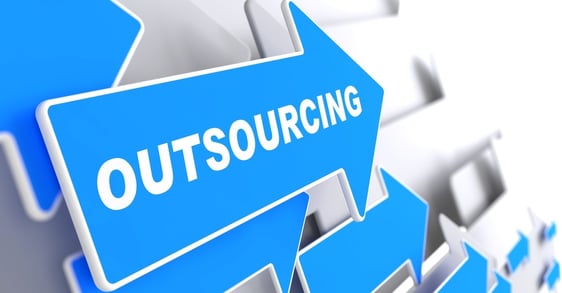 When you partner with a Healthcare Executive IT recruiter, this is never the case. Your Healthcare IT Recruiter understands your fiscal concerns, as well as proper compensation levels in each field depending upon professional titles, the size of your medical group and differences in salaries as determined by region. Experienced recruiters make it their goal to help you staff long term positions and short-term projects as befit the needs of your particular healthcare organization.
When designing compensation packages, recruiters meet with both employers and potential employees to discuss these delicate financial matters. Your own Human Resources managers are freed from these discussions, as recruiters take the lead. When a mutually agreed upon compensation package has been reached, both parties can now rest assured their opinions have been heard and their objectives have been met.
Contact Us for More Information
Don't hesitate to contact us for more information to learn how a Healthcare Executive IT recruiter can assist your organization find the best professional candidates to meet your needs in the healthcare field.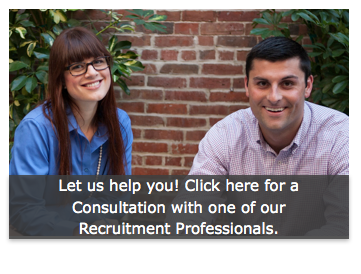 CONTACT US
One of our specialist will reach out to you.