COVID-19: When in crisis, MASC Medical is here to help. For opportunities and staffing needs, click here
How Physician Assistants Make a Difference
Everyone would agree that healthcare professionals, and medical organizations are constantly making a difference. They work every day of the year to keep the community healthy, they stay on top of medical trends, they further their healthcare education to find new cures, and take their medical skills to other countries with the help of Physician Assistants to help the less-fortunate and more.
PAs (or Physician Assistants) are no different. But, before we get into "how they make a difference", first let's understand who they are, and what they do.
According to the AAPA, Physician Assistants are healthcare professionals who diagnose illness, develop/manage treatment plans, prescribe medications, and can serve as a patient's principal healthcare provider. In other words, they are trusted medical providers who offer high-quality medical care due to their comprehensive training and education.
The PA profession was established in 1967, and according to a 2017 report by the NCCPA:
There are 123,000 PAs in the US (direct or temporary PAs who work with Physician Assistant recruiter firms to fill-in temporary jobs)
PAs practice in every work setting – primarily, in an outpatient office, clinic or hospital
PAs practice medicine in all specialties – the top 2 being family medicine/general practice, and surgical sub-specialties
PAs treat 8.5 million patients a week (that's 449 million patient visits a year!)
23% of PAs communicate with patients in a second language
We can definitely say that PAs are very versatile. So, how do PAs make a difference?
Here are 8 ways that demonstrate how PAs make a difference:
1. PAs are educating, and helping others at every stage of their PA career.
2. PAs are making a positive difference at hospitals. They are providing patients with high-quality, compassionate care, simply because they understand the "entire patient".
3. PAs have assumed leadership roles at an institutional, and system-wide level.
4. PAs practice in every branch of the military, delivering care to active members, and veterans.
5. PAs have taken the initiative to create or join not-for-profit organizationsto help the less fortunate around the world.
6. PAs have been known to practice some of the most advanced specialties at various practices and clinics(including free clinics).
7. Approximately 20,000 PAs work in surgery, and surgical subspecialties – improving outcomes, patient satisfaction, while helping reduce the number of hospitalizations.
8. PAs are often found helping/assisting people from underserved populations, whose needs are unmet. With the help of Physician Assistant recruiter firms, PAs are temporary placed in jobs in areas where physicians are most needed.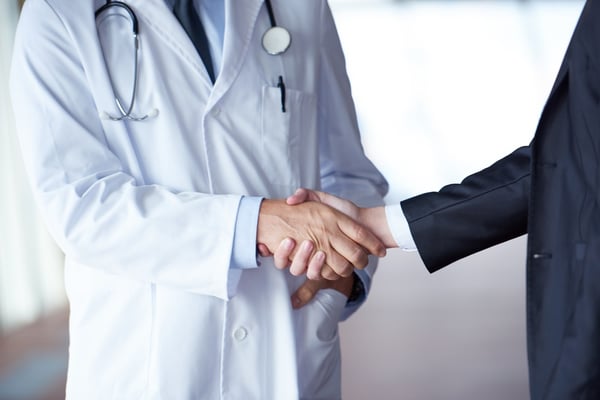 So, from October 6-12th, don't forget to give thanks to your Physician Assistants for everything that they do to make a difference.
If you are a healthcare organization looking for a Physician Assistant, simply connect with one of our medical recruiters today!
MASC Medical is a nationwide leader in healthcare staffing, and physician recruiting. Our expertise, resources, relationships, and proven strategies have allowed us to develop a proactive, and efficient approach when serving clients nationwide – allow us to find the right physician, physician assistant, nurse practitioner or dentist for your healthcare organization today. In fact, the search for the right candidate is risk and worry free – we're paid on results!
CONTACT US
One of our specialist will reach out to you.